WHEN CHANGING JOBS BECOME DANGEROUS !
It is natural that employees change job, in a bid to align themselves with a more desirable career part to ensure they actualize their career dreams.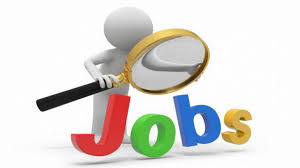 Changing Job becomes dangerous when it is more frequent than normal. For instance, we have seen several CVs with applicant working in five companies under two years. During short listing, every reasonable employer would want to Know: - Why these applicants find it difficult to settle on a job? - How competent is this applicant? - What work knowledge can this applicant boast of having worked in so many companies for few years? - If this applicant have integrity issues? - If this applicant is willingly leaving the jobs or he/she is being sacked for poor performance? - If we engage him how are we sure he can work with us up to two months? - Does he even have what it takes to work for us? It will be difficult for a candidate under this category to be shortlisted for interview, since he/she will not be there with the short listing panel to provide answers to the above questions. An applicant under this category can never be regarded as an experienced staff, having spent few months in each organization, hence he/she have to keep restarting his career each time he changes job, automatically inhibiting his career growth. Most times applicants cry foul play when they are major contributor to their problem. It is more desirable to change a job when the skill acquired in your current job can help you settle and excel on your new job. Our research reveals that average of 80% of job applicants jumps into a job without carrying out their basic home work of researching the company to know more about their Policy, motivation and staff welfare packages. Applicants should not be too anxious changing jobs especially when he/she is not certain about the benefit and career development inherent in the new job.